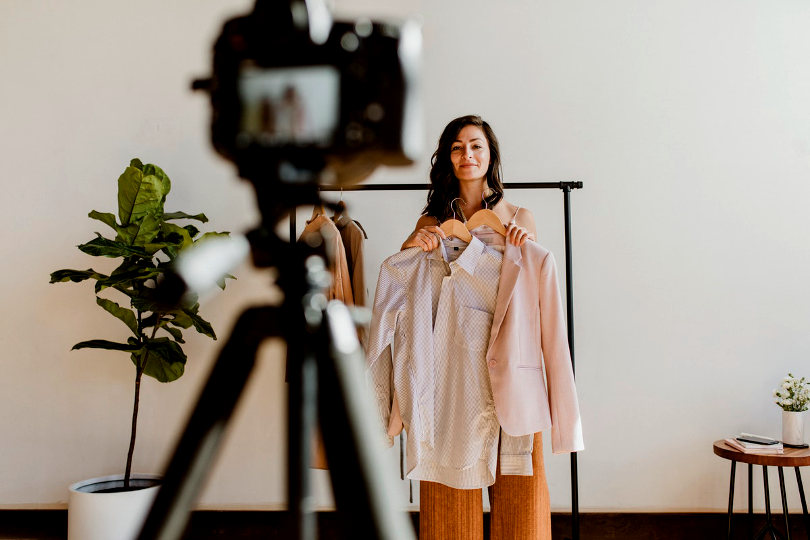 Top 5 Plus Size Instagram Influencers
Fashion has seen a plethora of changes in the past few years. One such is the emergence of plus size fashion and modeling. Being curvy learned to be embraced and not to be looked down on. Some women who set this trend also aspired to bring out the curves in you! Here are the Top Five Plus Size Instagram Influencers You Need To Check Out!
Sakshi Sindwani (@stylemeupwithsakshi) – A social media starlet who has gained her fame through YouTube and Instagram vlogging. She is a body-positive influencer and also creates skincare and makeup tutorials. She walked at the Lakme Fashion Week,2019. She recreates celebrity outfits on Stylemeupwithsakshi where she stages her activities and is updated daily with the best shots! 
Neha Parulkar(@nehaparulkar) – Another prominent body positive influencer who has been walking the best ramps since 2016! She is one of the ten models who walked the first plus-size model ramp in India. She is a seeker of opportunity and makes the best out of everything with her curves! She was featured in various esteemed daily publishers about the difficulties she had to face and also on her outlook.     
Tara Lynn(@taralynn) – Tara is a plus-size model from Tacoma, US. She is one of the first curvy models in the 21st century who began her venture since she was 28. She was the CoverGirl for Elle with the tagline "The Body", enlivening the curves! She is also a mother of one!

Varshita Thatavarthi(@varshita.t)– Varshita is one of the treasured models for Sabyasachi collections. She is breaking through all stereotypes that kept her hidden from the face of light when she started out, being plus-sized and dusky. The 25-year-old model is striving boldly through the obstacles that the Indian society throws at her!

Neelakshi (@plumlptopretty) – The curvy model is known for her bold and fun blogging choices. Neelakshi is a guest faculty at a leading fashion school in India and also a body positivity influencer. She focuses on a collective influence and has a bio that says "body-positive India" on her Instagram. 
Source: Sakshi sindwani – Instagram/ stylemeupwithsakshi
              Neha Parulkar – Instagram / nehaparulkar
              Tara Lynn – Instagram / taralynn
             Varshita Thatavarthi – Instagram / varshita.t
             Neelakshi – Instagram / plumlptopretty
---