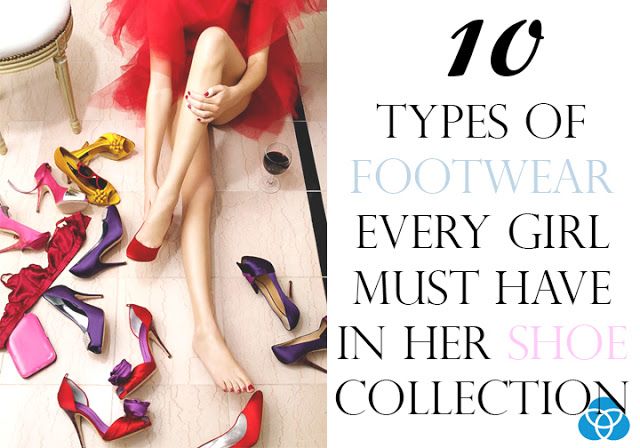 Top 10 types footwear for women 
Here are a few recommendations of shoes that completes your look with our outfit:
Pumps 
There are casual girls' shoes, and there are formal women's shoes, there is a party wear shoe, there are ready-made date shoes. Yet pumps are the most versatile pair of women's shoes there can ever be!
2. Stilettos
Stilettos, characterized by a thin, high heel, are both a blessing for women and a curse. The shoe model is such that it can function in one go as official women's footwear and glamorous style shoes.
3. Kitten heels
A kitten heel is a short, slender heel, typically 1.5 inches to 1.75 inches high, with a small curve from the back edge of the shoe setting the heel in. Known to be the favorite of power-packed women like Audrey Hepburn, Michelle Obama, and Hilary Clinton, these are among the top five best formal women's shoes on the list.
4. Ankle strap heels 
This kind of shoe was first popularized during the 1920s, also known as the women's T-strap sandal. The style featured a pointed toe with a strap that extended from the middle of the toe to a flat belt around the ankle towards the ankle. If they should be considered one of the styles of formal shoes, it's debatable.
5. Wedges
A single piece of material that serves as both the sole and the heel is described by this type of shoes. Usually, with a sole that is much thicker at the back than the front, giving it the look of a high heeled shoe.
6. Gladiator sandals
Gladiator sandals are the most comfortable and versatile of the various styles of shoes for women. T-strap sandals with many straps running around the front of the foot.
7. Sling back heels
These classy pairs of shoes are a must-have in a women's formal shoe collection, distinguished by a strap that crosses behind the heel or ankle.
8. Ballerina flats
The women's soft ballet shoes are influenced by ballet flats, ballerinas or dolly shoes, with a very thin heel producing a no-heel look at all, with closed toes.
9. Loafers
Loafers are often referred to as slippers, the most common and widely used type of slip-on. Those have to be the most comfortable types of formal shoes for women.
10. Oxfords 
Characterized by 'close-lacing,' Oxfords are intended to be a form of formal women's shoes in their purest form. Over the years, however, they have evolved to be more appropriate as casual shoes too!
---