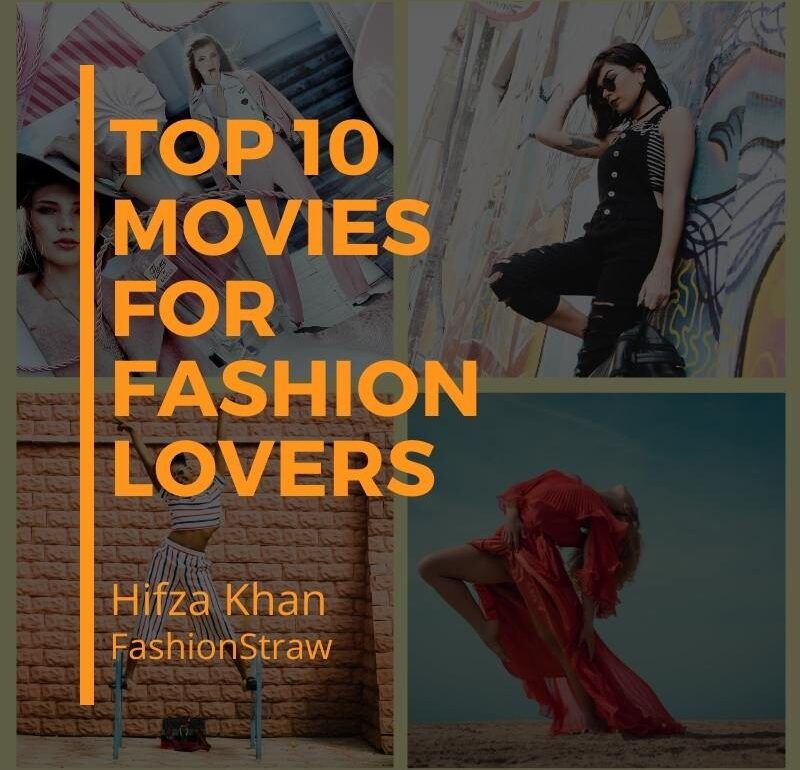 Top 10 movies that talk about Fashion
These are the top 10 movies that we recommend for those who would like to binge on fashion movies:
1. The Devil Wears Prada – Andrea Sachs (Anne Hathaway), a young writer, is an assistant to Miranda Priestly (Meryl Streep), Runway magazine's editor-in-chief. She is experiencing quite a cultural shock. Sachs doesn't care much for her beauty, and has a certain disdain for the fashion world's superficialities, which Miranda Priestly is able to pick up on and then condemn. This adaptation of Lauren Weisberger's 2003 novel is a must-see, with plenty of comedy and five-star acting.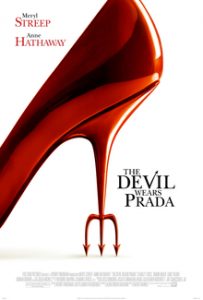 2. Coco chanel and Igor Stravinsky – The name on everybody's lips is Coco Chanel. At 5 rue Cambon, the affluent Parisian public rushes to her boutique to gorge themselves with elegant and feminine designs tagged with the famous double C. The designer is shattered behind the scenes by the death of her lover, Boy Capel, who died in a car accident in December 1919. Her sorrow lasts until she meets Igor Stravinsky, the composer.In his beautiful film Coco Chanel & Igor Stravinsky, the director Jan Kounen emphasizes that Anna Mouglalis and Mads Mikkelsen represent this meeting of creative minds.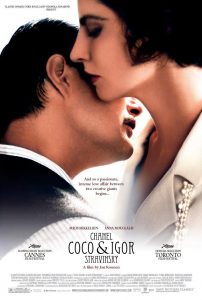 3. Dior and I – With a privileged, behind-the-scenes look at the production of Raf Simons' first haute couture collection as its new creative director, Dior and I bring the audience within the storied world of the Christian Dior fashion house-a true labor of love created by a devoted community of collaborators. The film is also a vivid homage to the seamstresses who represent the vision of Simons, mixing the daily, pressure-filled fashion components with enigmatic echoes from the history of the iconic brand.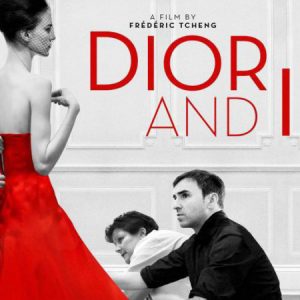 4. The Neon Demon – In hopes of beginning a modeling career, a young girl moves to Los Angeles. In other models, her fast rise to fame and look of purity arouses feelings of envy. Although some models look up to her, others would do anything to interfere with her results. Nicolas Winding Refn's The Neon Demon features Elle Fanning in her most troubled performance yet in competition at the 2016 Cannes Film Festival.
5. A Simple Favour – Stephanie is a widowed, single mother who works in Connecticut as a vlogger. It seems like her best friend, Emily, has it all—a great job, a caring family, a glamorous lifestyle. One day when Emily disappears mysteriously, Stephanie conducts her own investigation by digging into the history of her friend—and discovering some surprises along the way. The movie casts many characters with many fashion styles to look out for!
6. Fashion – Meghna (Priyanka Chopra) has always dreamed of leaving her small Indian town and making it into a high-fashion world, but her parents have different ideas about her future. She picks up and travels to Mumbai to try to turn her dreams into reality when she wins a local pageant, though. She slips up when she gets impregnated by her married boss, although she initially finds success with modeling. Scared and lonely, she then has to determine if it's time to leave the big city. This thrilling movie gives us a crucial insight into the fashion industry.
7. Heroine – The life of Mahi Arora (Kareena Kapoor), a renowned actress and film heroine, is documented by a journalist who describes her as dysfunctional and problematic, but weakened and lonely because of childhood trauma and bipolar disorder. We are shown Mahi's friendship with the leading star, Aryan, through a flashback (Arjun Rampal).
8. Aisha – Aisha's movie is an adaptation of Jane Austen's British novel, Emma. The main protagonist is played by Sonam Kapoor. Aisha is a girl with a simple dilemma – her company is everybody's business. Arjun is a kid with an even simpler set of beliefs – Aisha can take care of her own business. Caught with her own set of social laws in the upper class world of Delhi, Aisha navigates her world with a great sense of style and even greater optimism. Pinky, her best friend, the small town girl Shef, is trapped in her web.
9. Cocktail – Meera and then Gautam become friends with Veronica and then both move into her apartment. Until love enters their lives and adds more problems than they can bear, all is perfect. The love triangle that follows is something to look forward to. The movie expresses many styles and fashion worn by Meera(Deepika) and Veronica(Diana Penty) created a new ramp of styles in the same year!
10. Yeh Jawani Hai Deewani – 2013 hit the best year with the groovy moves and outfits from YJHD! The movie revolves around  Kabir(Ranbir Kapoor) and his friends Avi(Aditya Roy kapur) and Aditi(Kalki Koechlin) and later joined by Naina(Deepika) the nerd ,unspoken of. The love story evolves over years when Kabir chases his dreams and travels around the world and Naina returns with memories from their trip to shimla. What follows later portrays Naina as new and groovy. The outfits are to fall for! 
---