Top 5 New Trends in Plus Size Fashion
What's grooving new for the curvy beauties? Here are the top 5 trends in plus size fashion :
Frill Dress – A frill dress is stretchy and adapts to your body. Like a knee-length flowing dress, a frill dress can also be comfortable.it will appear like a delicate work but I'll be complex with the structure. It is an easy pick for any summer vacation or a day at the campaign.  .You can also dress it up by wearing them with heels.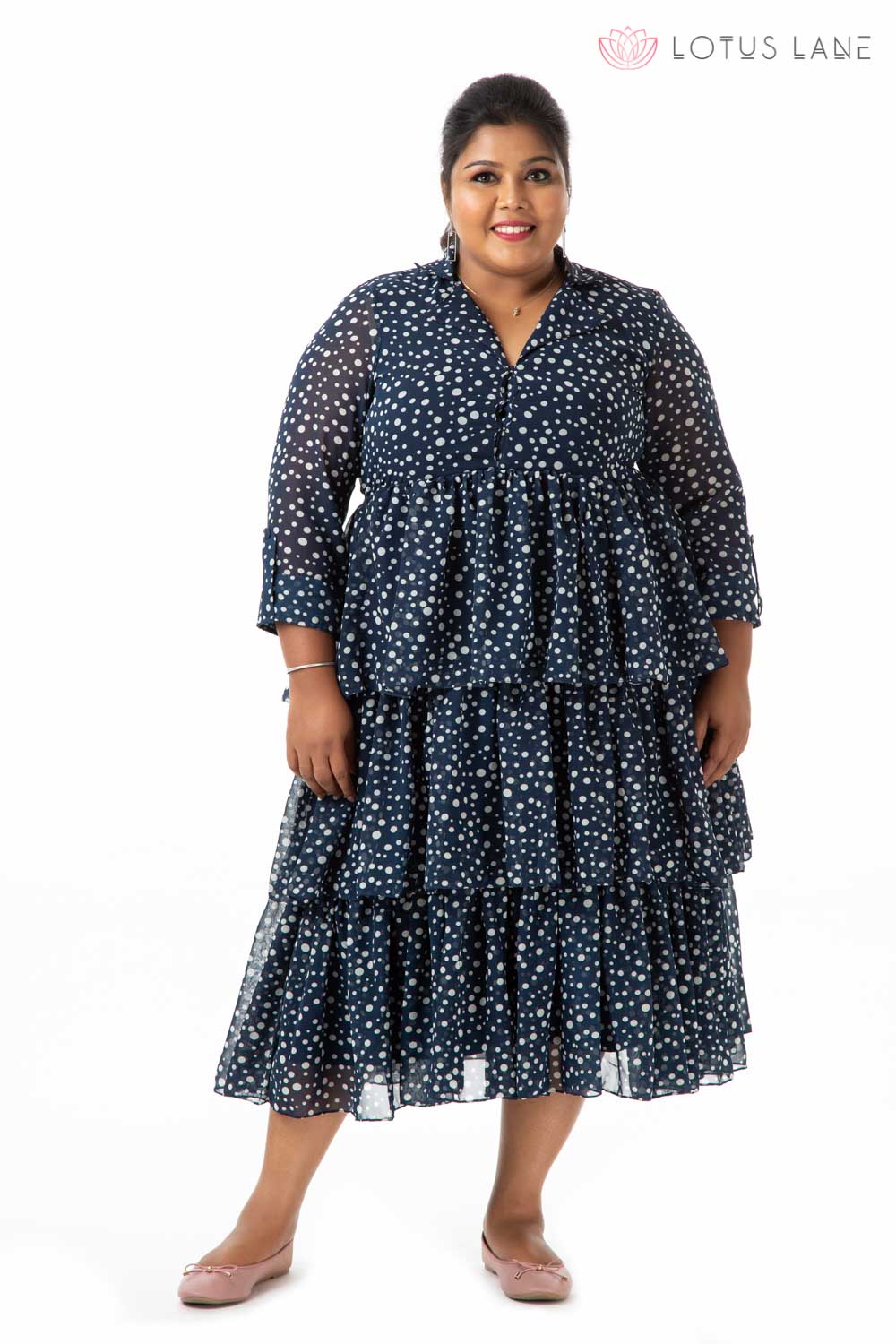 Swinging Polka Printed Tiered Dress
Knee-length dresses – Dresses have always attracted a curvy woman. And now it's the time for some knee-length dresses! Dresses complemented with a leather belt will help you wave your curves better! When on the dance floor you can dance free like your free-flowing dresses! Fly with the vibrancy of indigo or be never-ending like the branches of a floral! Let it flow with your movements. Remember that sleeves and sleeveless brings out the beauty in you!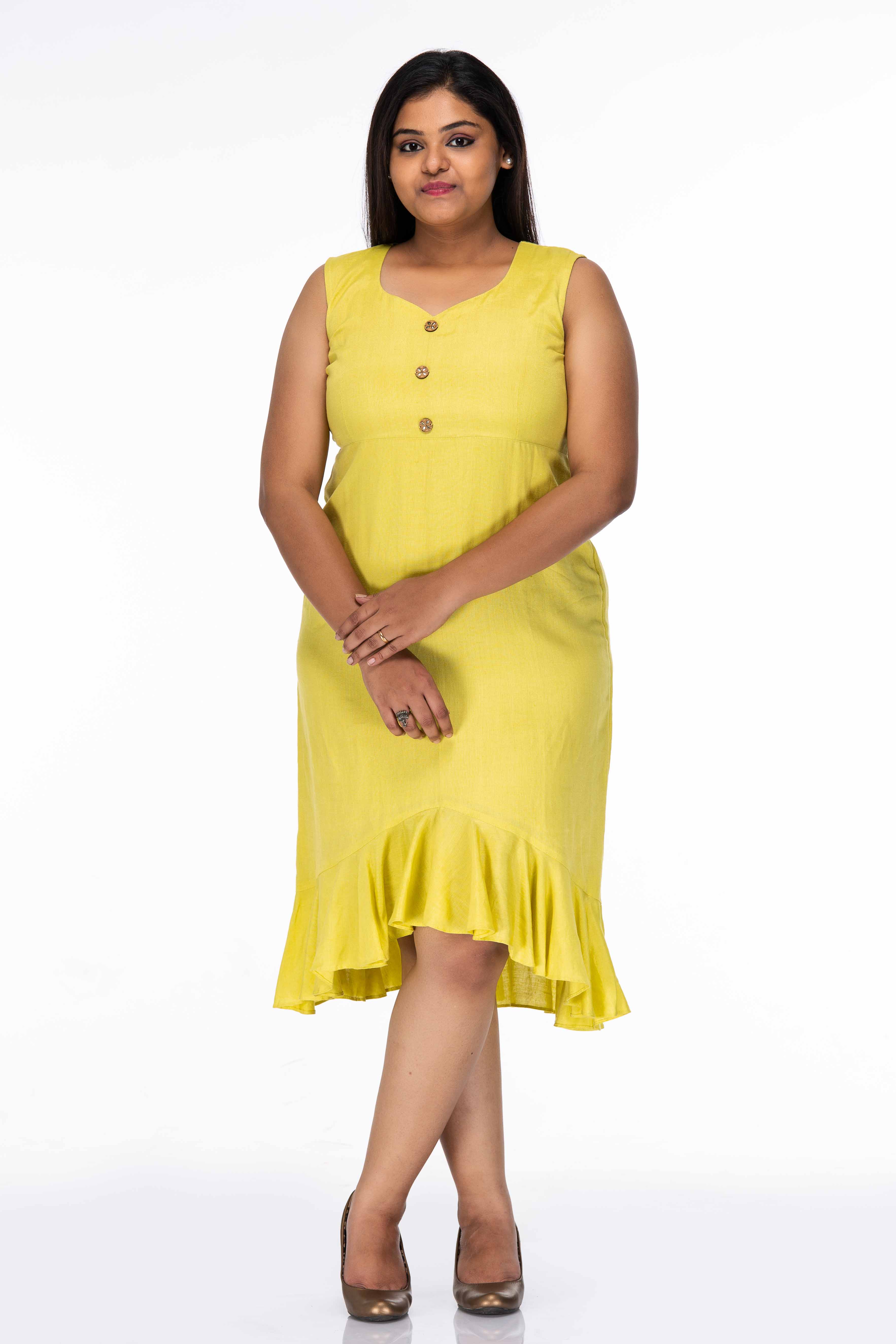 Sway Me Away Flared Short Dress
Jackets  – Knitted, leather, satin, cotton, you pick! Jackets have so many options to look into with the varying types of cuts that you may prefer. Sleeveless, full sleeve, half sleeve, yet another choice to be chosen. You can also add in a knitted scarf of white/peach or its variants. Knitted will feel soft and cuddle you for this winter season. Leather can hold yourself up straight and comforted. Cotton helps with the confusing weather in India.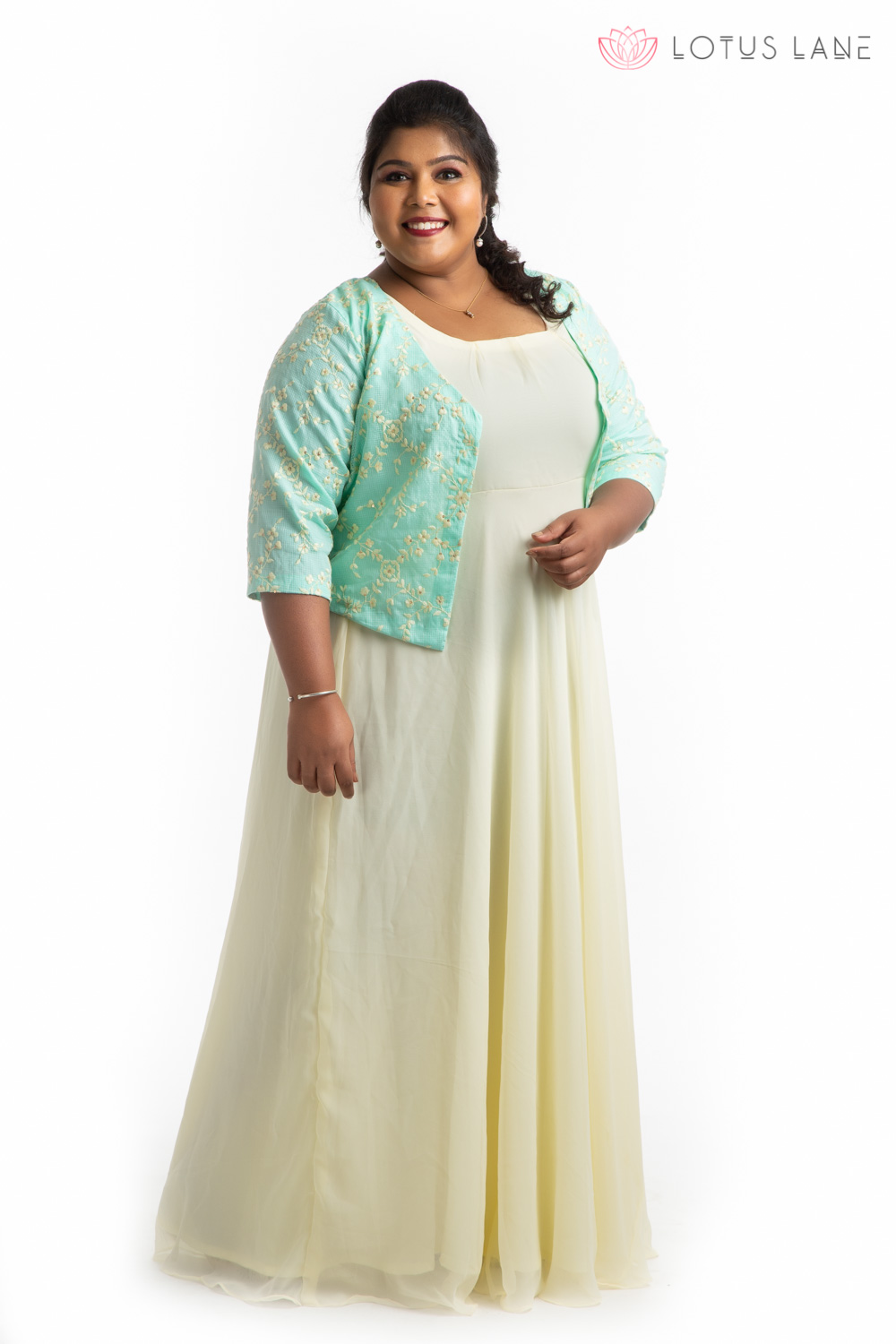 Queen of the City Georgette Dress with Sequin Kota Jacket
Wide waist belts – Most women prefer to accessorize with a wide waist belt because it helps to define the waist. It entirely depends on the body shape. For an hourglass-shaped body, anything cinched at the waist looks wonderful. Wide-waisted belts mostly suit women who are tall or as mentioned if you are an hourglass. Sweaters, high-waisted pants, and sometimes maybe even your skirts with a loose blouse asks for a good wide waist belt.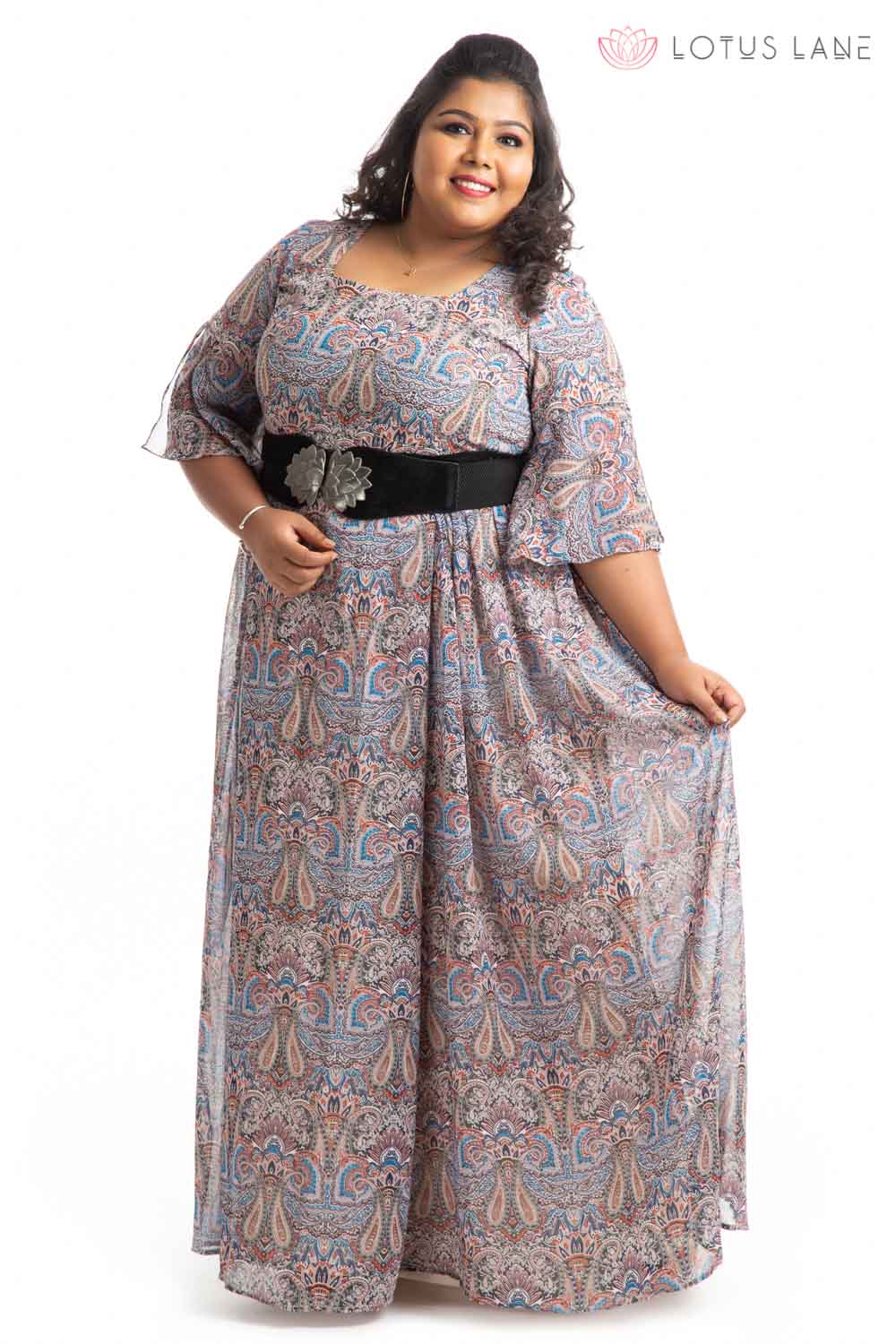 Stay Stylish Printed Georgette Plus Size Gown
Chunky Boots –Chunky boots are all over the covers right now. Celebs like Bella Hadid and Kendall Jenner have recently worn boots that made quite an open entry of the chunky boots.  And it's simple by their appeal. The thick soles guarantee no slipping and sliding around town, during the Indian monsoons… The shape adds instant edge to just about any apparel. The only problem with trending footwear? With all that bulk comes weight—and dragging around that can be a real ankle workout. But lately, there has been an introduction of many lightweight and high-tech soles, that have redressed the same.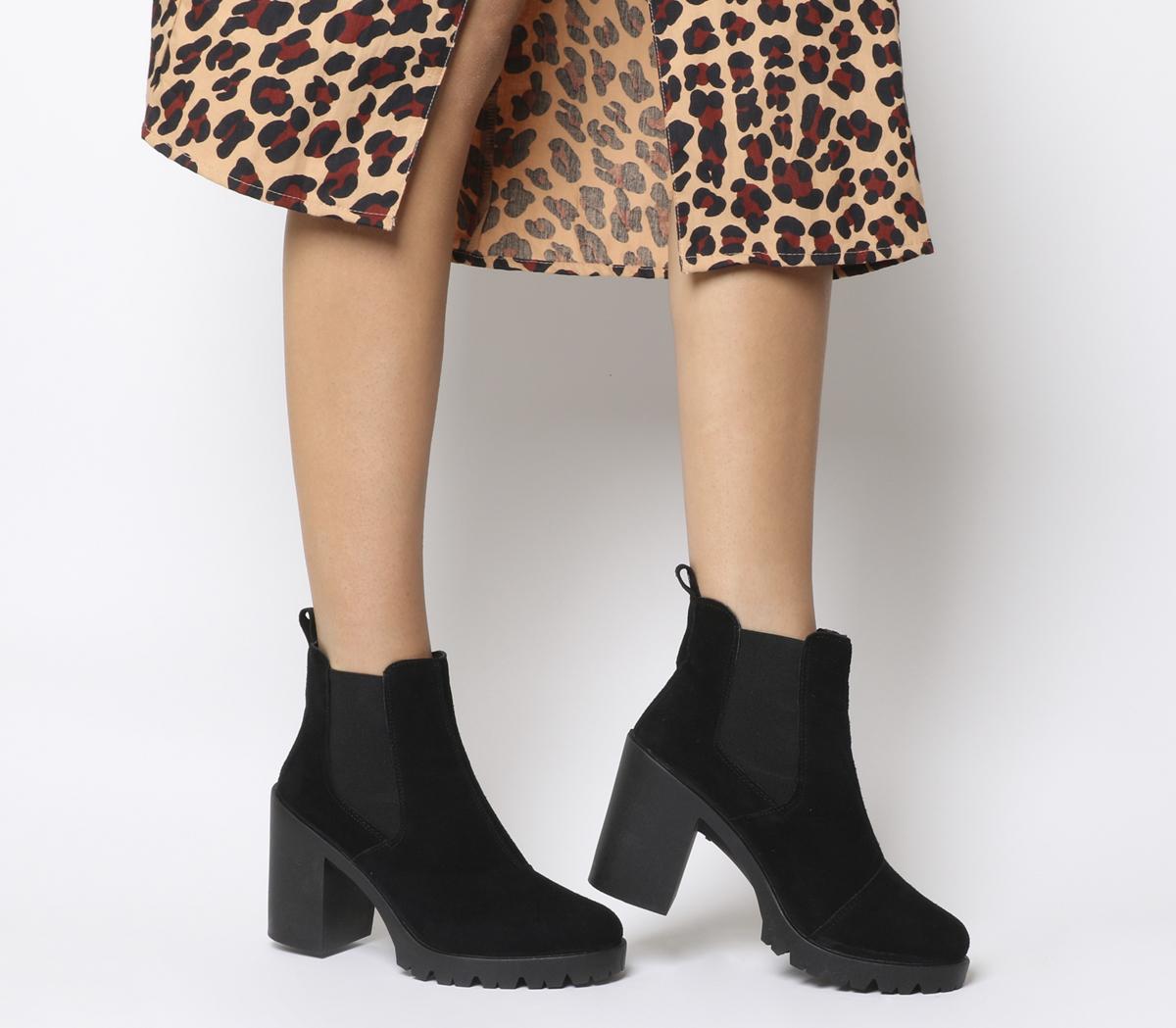 Source: pinterest.com
Refurbish your styles with our top 5 trends for a curvy woman!
---