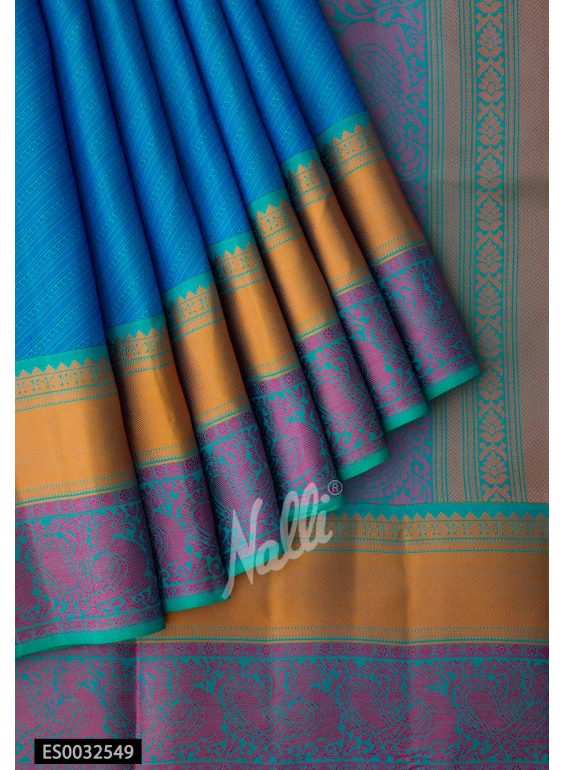 Only Dry clean your silk sarees since the solvents used do not affect the silk.
Do not hang your silk sarees on metal hangers. They are best stored in a cool (not damp) place, folded and covered in a cotton or muslin cloth or bag separately.
Don't store the saree in a plastic cover as this may cause the gold embroidery to turn black.
If stained dry-cleaned as soon as possible in order to avoid further damage.
Once in a while unfold your saree and change its folding.
Never hang a silk saree to dry in direct sunlight as this can cause discoloration.
Pic Courtesy : Nalli Silks
---