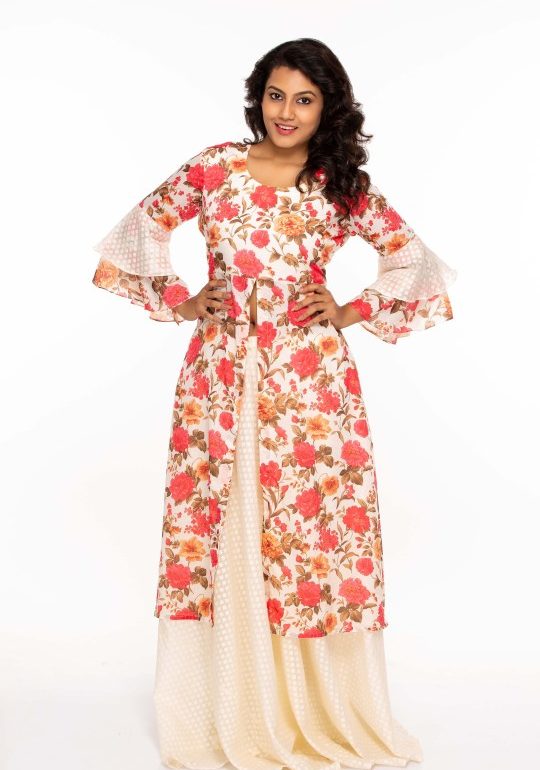 CHANDERI – FABRIC
The Chanderi fabric has borrowed its name from the small town of Chanderi in Madhya Pradesh where traditional weavers practice the art of weaving silk and golden Zari in the traditional cotton yarn that results in the creation of the shimmering texture. This fabric can be classified into three types – Chanderi silk cotton, pure silk and Chanderi cotton. 
Spinning a hand-woven Chanderi saris takes over three days, sometimes more, depending on the complexity of the design. In the 1930s, Chanderi weavers in Madhya Pradesh discovered Japanese silk. They began replacing the warps of cotton saris with it and that's how the Chanderi silk variety came into existence.
The yarn for weaving was earlier coloured with only natural dyes, but today both natural and chemical dyes are in use. Colour palette of Chanderi saris are predominately ruled by soft pastel hues, however with changing times, vibrant combinations of red and black, turquoise and navy blue, fuchsia and white also exist.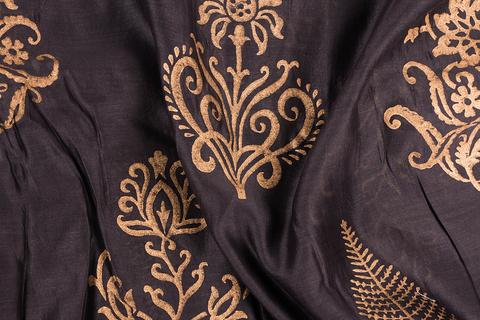 The motifs have come a long way from the traditional coin, floral and peacocks to the geometrics. The buttis or motifs on Chanderi fabric are primarily hand woven on handloom, with the use of separate needles. Weavers coat these motifs with gold, silver as well as copper.
Transparency or sheer texture is a unique feature of Chanderi fabric that differentiates it from other textiles produced across India. The transparency of this fabric is because of the use of single filature quality of yarn. But now, with fusion of traditional and modern weaving techniques, Chanderi fabric is extensively used by fashion designers to create Indo-western dresses, tunics and tops.
As the fabric is woven by three kinds of threads the Cotton, Silk thread and Zari are imported from other regions in India as well as China, Japan and Korea. The use of Chanderi fabrics at the Fashion week has given a platform to this handloom fabric. However, Chanderi is now one of the most protected crafts in the country. Not only the government, but renowned designers, fashion houses and Bollywood stars endorse this beautiful fabric on a regular basis.
Reference Links:
https://www.india1001.com/blogs/1001_cr … eri-fabric
 https://www.fibre2fashion.com/industry- … ya-pradesh
Images Link:
 https://www.itokri.com/collections/hand … -silk-work
---