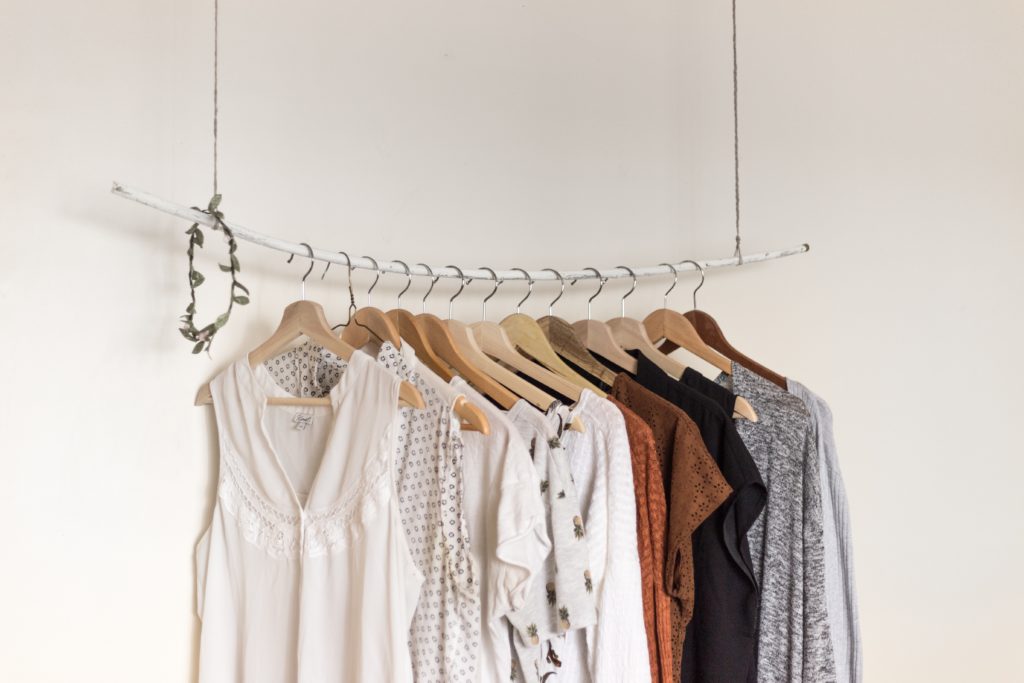 Top 8 Plus Size Work Wear Essentials to Add to Your Closet
Let's pick up a few unconventional numbers this time. Here are the top 8 workwear essentials for a curvy woman:
           1.The Powerful Suit – Professional space requires professional attire. A suit always helps you take the lead. Pick a suit for yourself with colors ranging from light and dark primary colors. Experimentation for such attire is not preferred as professionals require it to remain formal. But if you like to mix colors let your shirt/blouse do the job. Choose a color for the shirt inside that elevates your ideas.
           2. Button-Down Shirt – If your work allows more artistic speech, or you run your own company and set your own rules, then with your classic button-down, have a little fun. If your style is not a cold shoulder, then why not play with color, pure choices, and prints! You essentially have more options than the classic white button-down. So go ahead and let the colors be vibrant!
           3.Cowl Neck Flare Dress – Cowl necks are said to be the preferred neck style for many plus size women. Flare dresses help to carve your beauty, the curves, and elevates your confidence. Normally dark colors such as black or dark blue are the common choices. Suit yourself with what fits you the best and you feel comfortable. A good pair of boots or shorts heels would help with the grace of the fashion.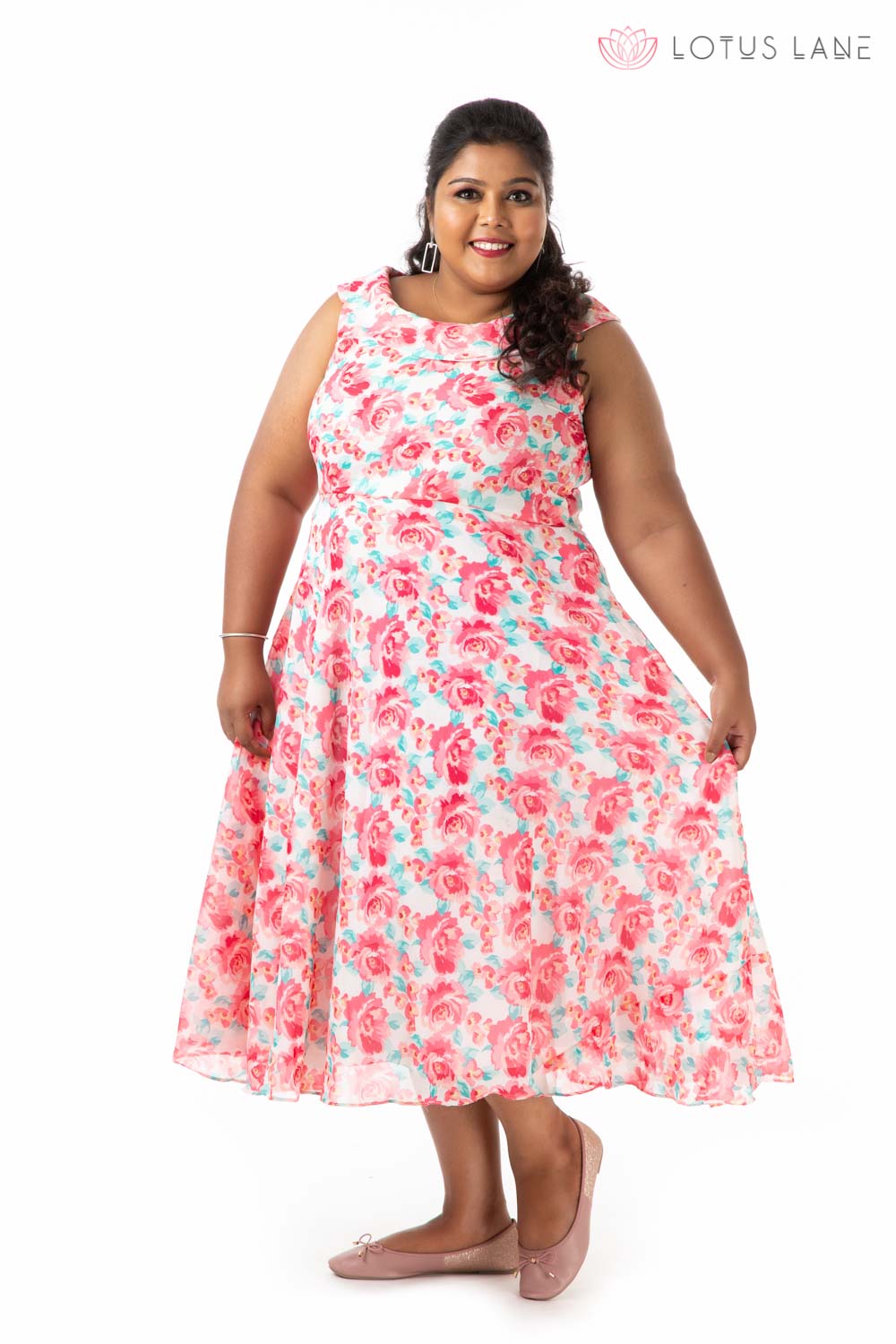 Marvelous Floral Pink Dress
            4.Wide Leg Pants – Wide-leg pants are a must in a curvy woman's wardrobe. High waisted broad leg trousers are going to be a silhouette that will be everywhere whether cropped or to the floor. But you'll see established waistlines for the season, cropped and full-length choices, in different fabrications… even in denim! Find your polished pants and have some fun with this style that takes you effortlessly from work to play.
           5.Tote Bags – It can be a struggle to find a bag that complies with your approval and carries all your necessities. As many are just as stylish as they are spacious, a tote bag is a great choice. For their boxy, structured designs, tote bags are best known. It is their highest priority to be welcoming, as they typically have a single oversized pocket to accommodate items in all shapes and sizes. If you want more organization, tote bags with pockets and compartments are also available.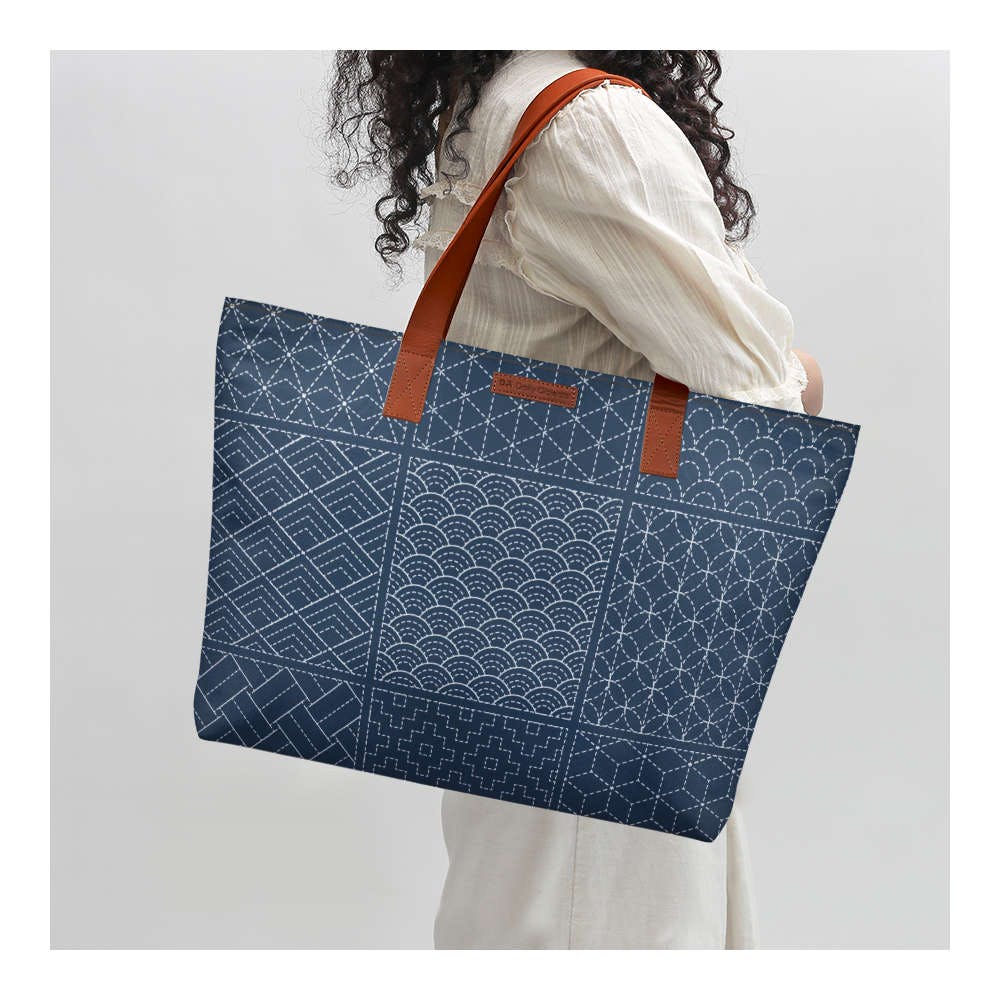 Source: Pinterest
            6.The Black Dress– A black dress is a must in the wardrobe of all! We all have our own favorite black outfit. A black dress speaks of power and control. It expresses a confident self. A black dress fits in for a funeral but always note that the same design cannot be worn to the office. For an office outfit, choose a formal cut black dress. There are more than a few ways to update your classic black, sheer panels, a new length, or sleeve updates will have your classic black dress breathing new life into your wardrobe!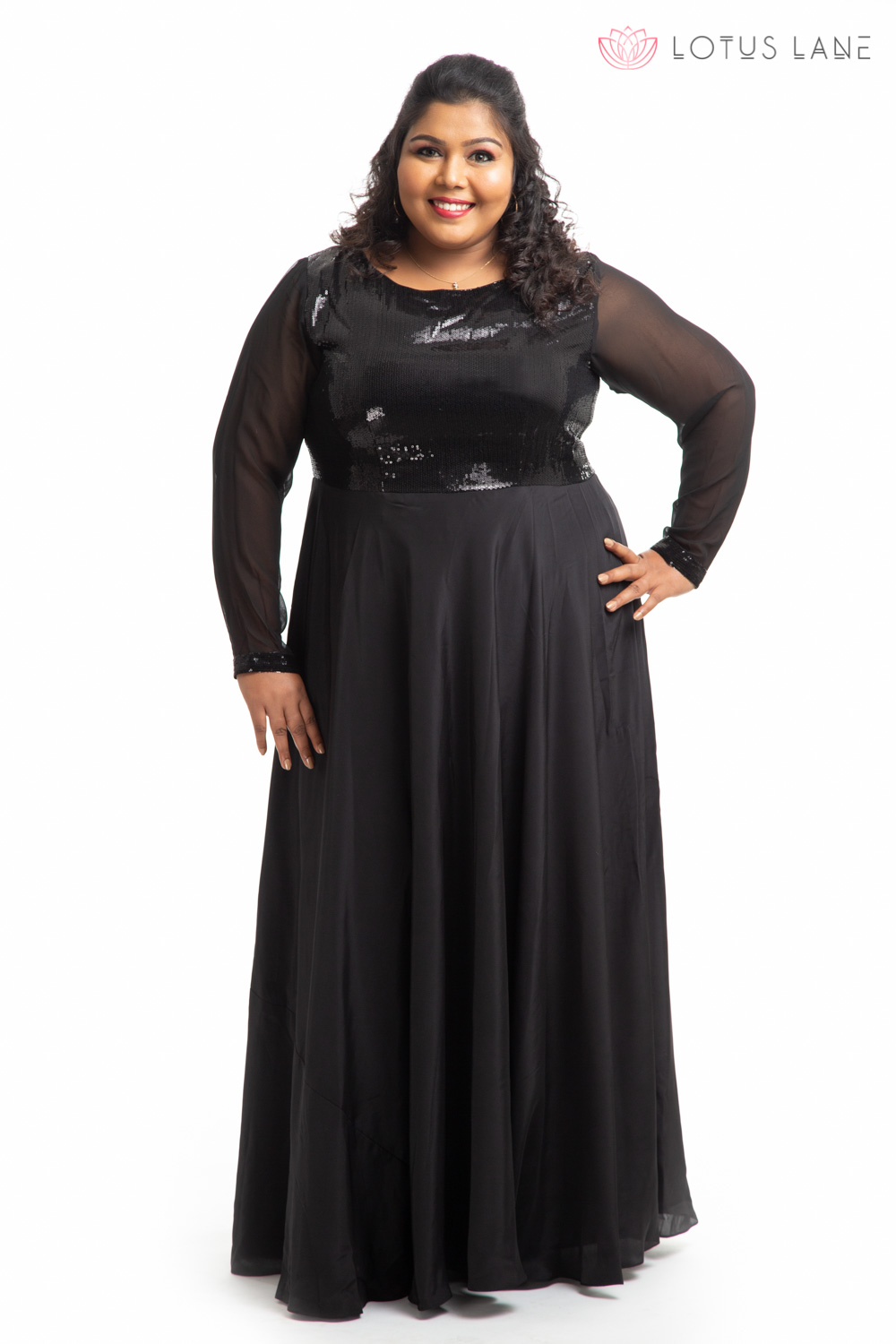 Leading Lady Sequin Black Dress
           7.A Pair of Pumps – Yeah, we all have a classic black pair of pumps (or we should… if not, they also come in black!) But how about a pair that can be worn with a variety of choices that add just a little appeal, and that's good on our feet! Sounds good right? A block heel pump is where you'll find a few more choices for adding a little elegance to the basics of your wear!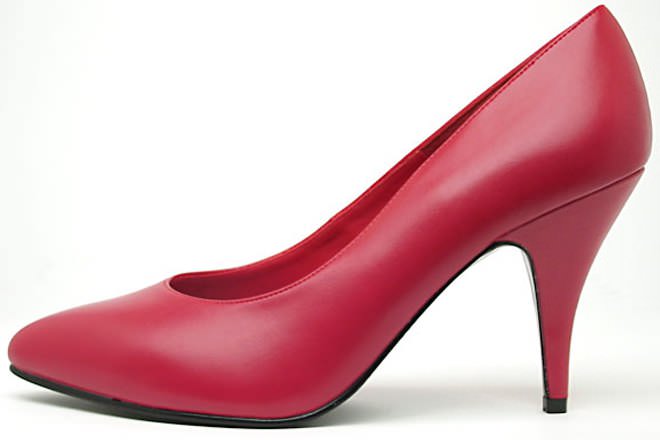 Source link
          8.Trousers – A comfortable bottom always eases the heavy day. And that's exactly what a pair of trousers will help us with. Elizabeth Miller introduced this wear to be normalized and with her each step towards it we saw acceptance and designs emerging. Trousers are easy to slide into and can be worn on all occasions in all weathers.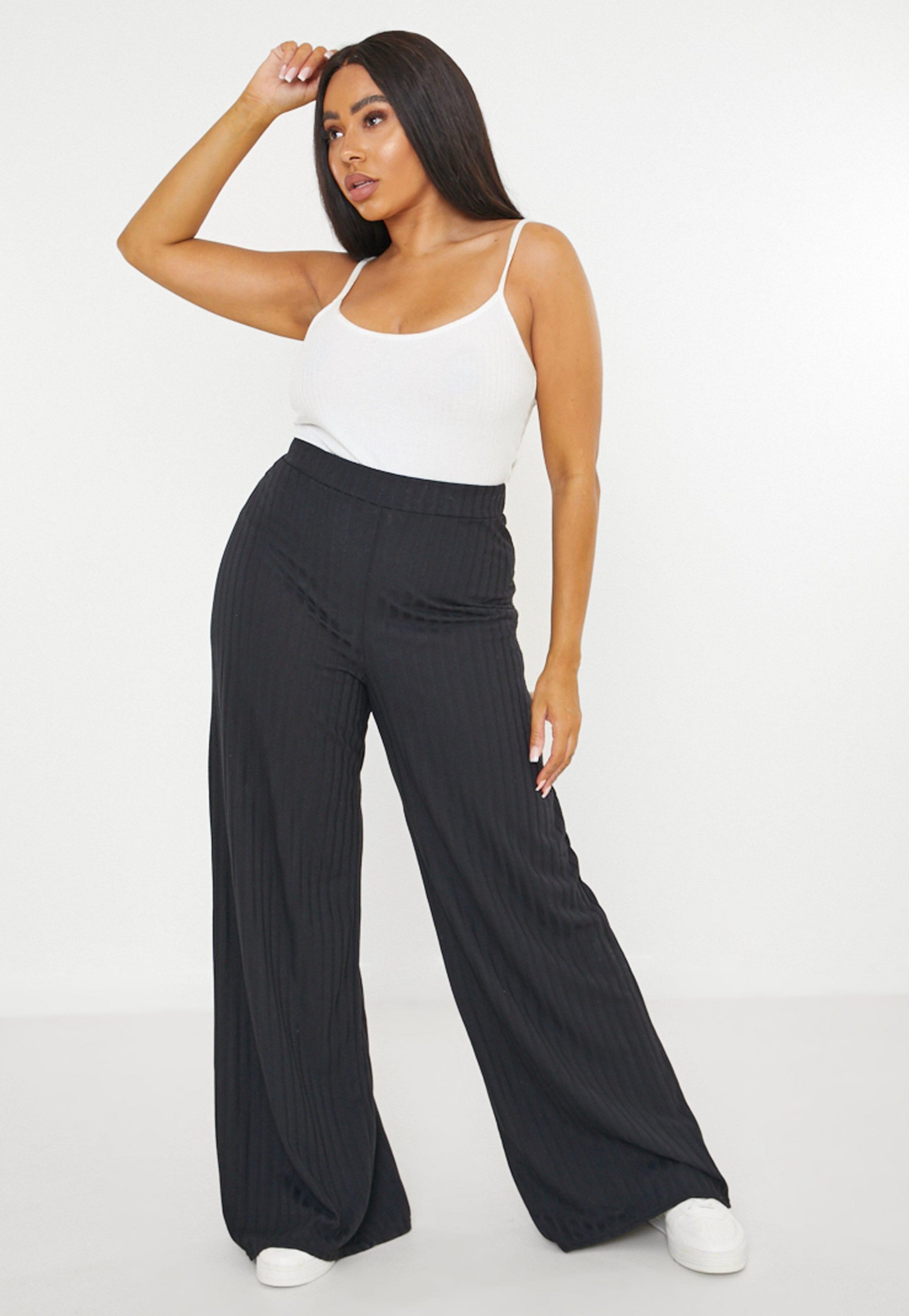 Source link 
---