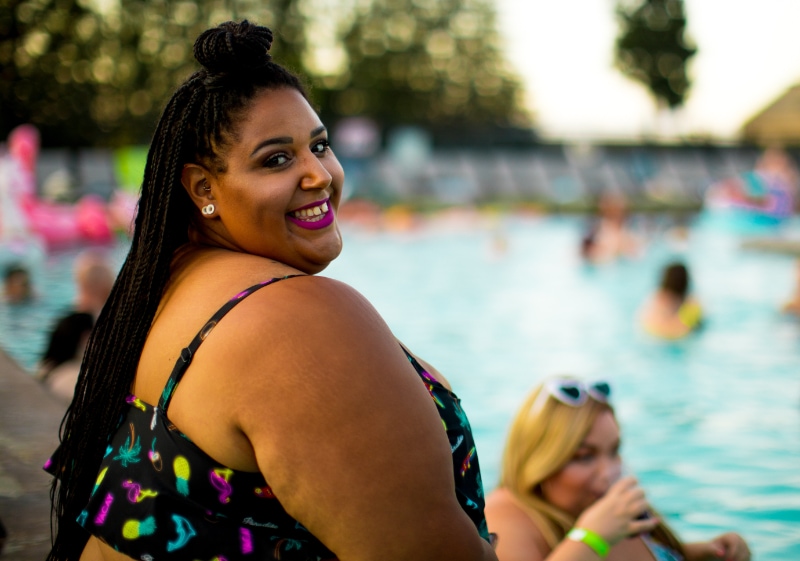 Who says sleeveless is not for you?
 One of the most heard comments by a curvy woman is about wearing sleeveless and about her arms. I say her arms are pure strength and that it requires to be waved as other women do!
Let us look deeper into this issue. The comments most faced with is regarding how thick the arms are and how sleeveless would reveal it even more. Indian culture as such is compelled and forced into covering up your pros and cons. The very concept of sleeveless is termed as "too much exposure" in many parts of India. The ideology and acceptance of fashion and its renewals are different across the world and especially in India as we are trying to develop the outlook and becoming modernized. Sleeveless is not an exaggerated exposure. As a matter of fact, as long as you are comfortable with what you enact and are determined to fight that comes in your way, you have no reason to cover up.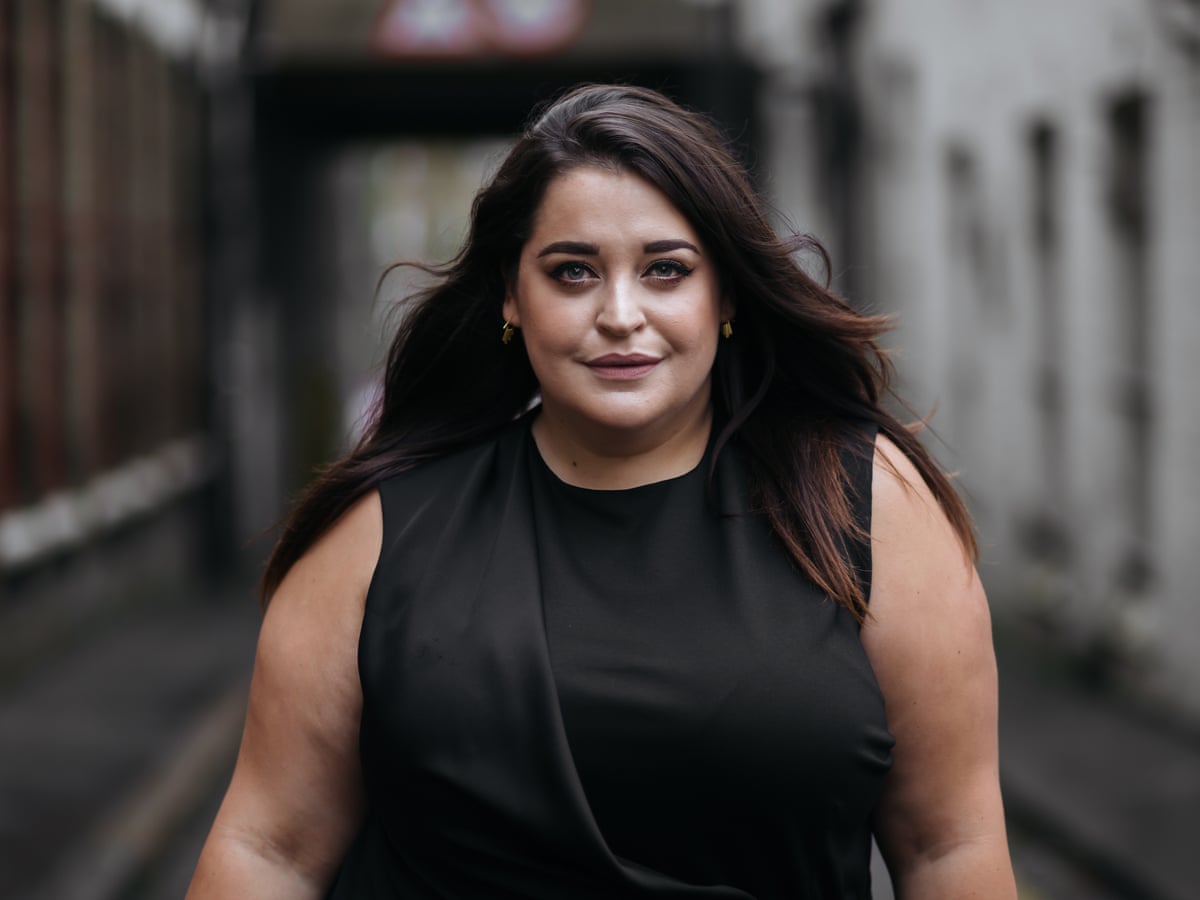 Can sleeveless be worn to your office? Often many office proposals describe in detail their fashion ethics. And quite often it is a no-go for sleeveless tops and shirts. But if it is permitted, wear your arms naked and walk through that office door at your best! Being curvy doesn't and it shouldn't stop you from doing the same. 
There are multiple types of sleeveless patterns, ranging from tank tops and spaghetti straps to halter neck and off sleeves. With the changing events choose your style that you feel most comfortable with. For a party, you can go for off sleeves or spaghetti strapped tops/kurti to go with your pants or skirts. It also could be a dress of the above-said sleeve cuts. If for an official meeting or for a regular day at the office, a decollete or Chinese collar would suffice.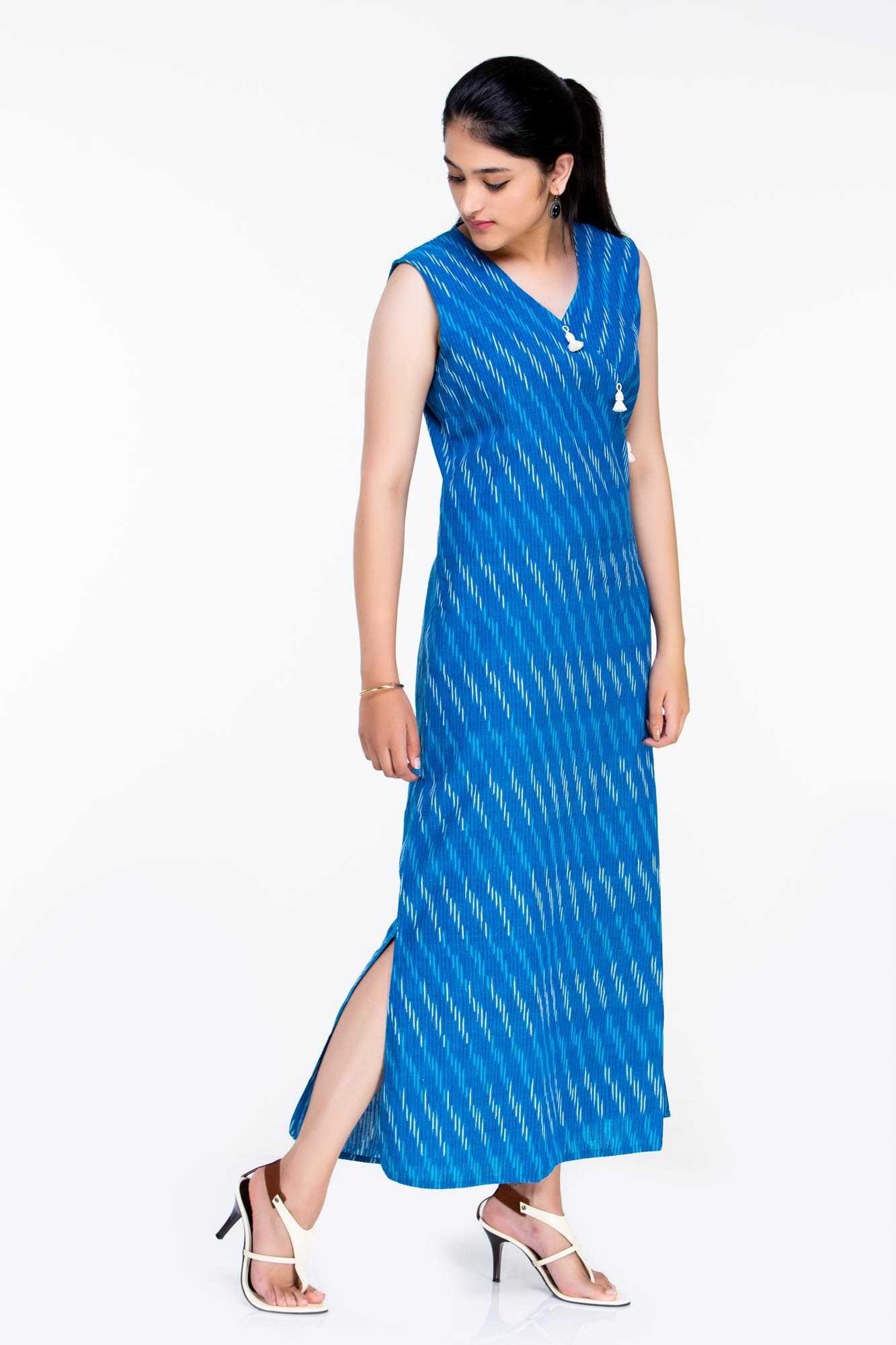 A cotton sleeveless top/Kurti with an ikat print or a single colored ruffle top can also perfectly fit your styles. With regards to striped sleeveless tops, it's recommended to choose vertical stripes as it makes any curvy body look better and at comfort. Some sleeveless tops also come with laced shoulders, for those who enjoy an element of vintage in their outfit. 
A high heeled shoe always compliments a sleeveless outfit and also gives the affluent style.
Also a long earring, preferably silver or any that blends with the color of the outfit. A choker accompanies a good off the sleeve, while a Chinese collar or decollete will not require any.  We can accompany all these needs with the designs made just to fit those wonderful arms and the curves.
---