Top 10 Indian fashion Designers 
Here are our top 10 favourite indian fashion designers:
1. Manish Malhotra – By designing for Juhi Chawla in Swarg, Manish Malhotra forayed into Bollywood at the age of 25. Today, at 34, his name in Hindi films is synonymous with style. By envisioning a 'look' for the character, he revolutionised the fashion scene in Bollywood.In 1998, Manish Malhotra chose to expand into mainstream design with his high-profile couture store Reverie-Manish Malhotra, high on his popularity. He made a few wedding trousseaus,for a few reputed families. During this time, his popularity soared when he was exclusively asked to design clothes for Michael Jackson for his appearance during the New York Bollywood Awards.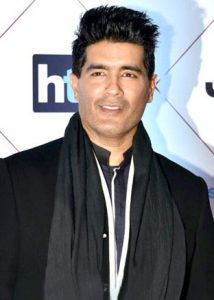 2. Sabyasachi – "The design philosophy of Sabyasachi is "personalized human hand imperfection". In his hometown, Kolkata, the deserts, gypsies, prostitutes, antique textiles and cultural practices were a lifelong inspiration for this designer who believes that "clothes should just be an extension of one's intellect" He uses unique textiles, texturing and decoration, design fusion, patch-work in a bright color with embellishments. His works invoke images from ancient and medieval times.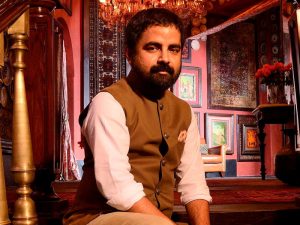 3. Anita Dongre – Dongre launched its Anita Dongre Pink City jewellery brand, which also features under Anita Dongre's House. And Designs India Limited rebranded itself as Anita Dongre's House in 2015. Anita Dongre's House currently shelters AND (western wear), Global Desi (boho-chic brand influenced by India's folk tales), and her ANITA DONGRE signature label. She recently added Anita Dongre Grassroot to her fashion house, a beautiful label that is organic and luxurious. She is also the founder of Pink City, a brand of handcrafted fine jewellery from Jadau.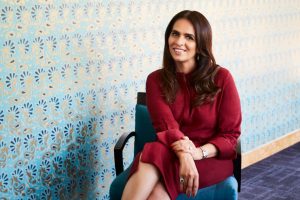 4. Ritu Kumar – Ritu Kumar, one of the earliest and most renowned fashion divas among fashion buffs, has created her own unique style. Her designs represent, in a contemporary way, the ancient traditions of Indian craftsmanship. With a background in art history and musicology that has enriched her horizons, a modern classicism was generated by Ritu Kumar's understanding of ancient designs and the creative use of traditional crafts.In the Indian fashion industry, which has effectively bridged the divide between traditionalism and modernity,Ritu holds the status of a revivalist.
5. Masaba Gupta -The design aesthetic of Gupta has been described as a blend of contemporary and traditional with upper hand modernity. She specializes in women's ethnic wear and uses silk, chiffon and cotton as well as rich embroidery work, and along with feminine drapes and silhouettes, she is known for her unusual prints.In 2016, Gupta partnered with Maybelline New York to create a clothing collection inspired by a new lipstick line launched by the brand, but for a number of logistical reasons, the project fell through. She claimed that her Stylista collection was the biggest regret of her career. In 2017, she was tasked with representing India in an exhibit showcasing re-designs of the Levis trucker jacket.The show included a redesign by Justin timberlake. She aslo introduced a range of hijab sarees targeting the muslim women whos interests lies in modern fashion.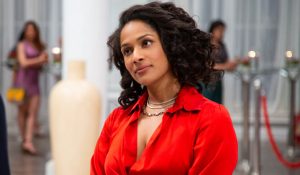 6. Tarun Tahiliani – He is one of India's most celebrated fashion designers. He received a degree from New York's Fashion Institute of Technology. When Tarun Tahiliani returned to India, he realized that the designer wear sector in India had an enormous reach. In 1987, by opening the first fashion boutique in India,' Ensemble', he brought a revolution in the field of fashion.His own brand label is known as, Ahilian. The brand is known for its creative style and uniqueness.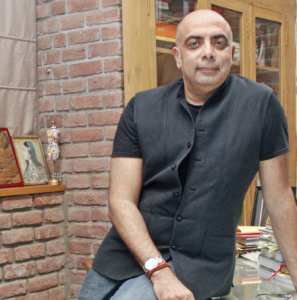 7. Nita lulla – Her first big client was jewelry designer Varuna Jani, though Jani hadn't started her business at the time. After that Lulla fully committed to a Bollywood client base when she designed for actor Spana who was prominent in the Bollywood community in South India.Paithani, the ancient tapestry technique that blends numerous threads of various colors and integrates gold and silver threads woven together to produce a vibrant piece of silk, has been recognized by Neeta Lulla. At the Make In India project, in February 2016, one of her most notable Paithani collections was shown. She presented a wide variety of pieces at this exhibition, including flowing lehengas, long kurtas, jackets, dhoti pants, sarong skirts, all embroidered according to paithani styles.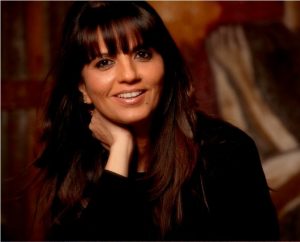 8. Rina Dhaka -Rina Dhaka is the leading fashion designer from India who exploded into the world of fashion at the end of the 1980s. A Yuv Rattan Award recipient, she is one of the country's talented and innovative designers. Rina Dhaka did a training project with Intercraft after college, and with Evan Grandhal, a designer. For one of her friends, she also set up a 'Salwar KameezBoutique. 'Mutiny' and 'Ensemble' were only emerging and for her theme collections, she is best known: sheer skirts, crochet, and stretch jersey, woolens, and spider web motifs. Silhouettes are emphasised by Rina Dhaka. She doesn't fear experimenting. She had mixed fur and boots in one of her collections with her Indian costumes.
9. Wendell Rodricks – Among Indian clothes lovers, Rodricks minimalist chic style is a rage and he is renowned for his passion for white. In the major Indian news media, he has written special features for Clothing, daily columns for Femina, Goa Today and freelance fashion journalism. The job of the multi-talented artist requires theatre design, advertisement styling and portfolios of forecasts.In 1994, at the Festival of India in Peking, Canton & Shanghai, the Ministry of Culture introduced the Wendell Rodricks Shiva Temples Series. The designer is a keen art patron and supports Goan artists at the Wendell Rodricks Couture Salon through special promotions.
10. Manish Arora – Manish Arora launched his Manish Arora label in 1997 and began retailing in India. Manish represented India at Hong Kong Fashion Week three years later, in 2000, and participated in the first ever India Fashion Week in New Delhi. Manish introduced his second "Fish Fry" label the following year and exhibited this collection in six leading cities in India and was stocked in Lord & Taylor, New York.Foreign viewers were attracted by Arora's future-in-outer-space inspired line at the Wills India Fashion Week 2007. Manish Arora is a busy designer, a partnership with MAC in the pipeline, a popular eyewear range for Inspecs recently launched and two new stores ready to open in India in the next few months.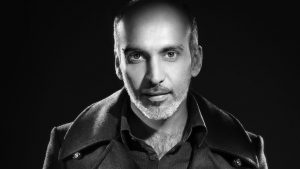 Source
---