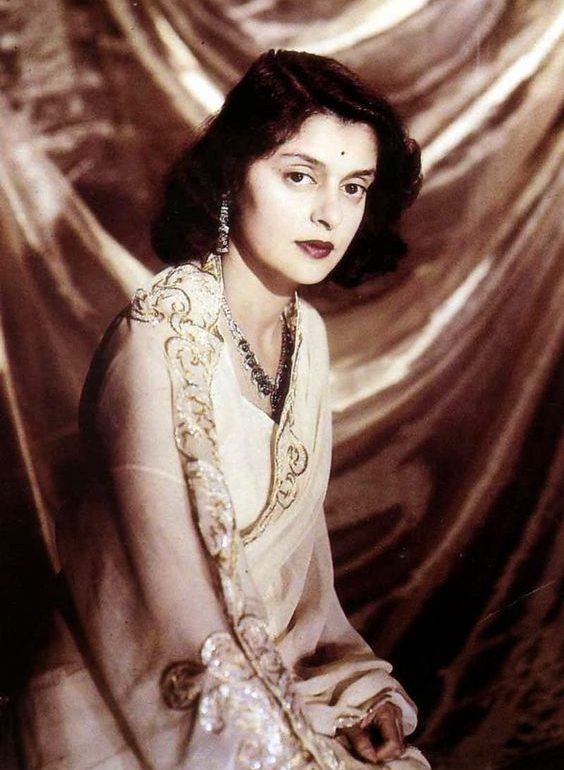 I was looking up fashion icons of the world and noticed that there are not too many Indians on this list. But the one person who was on that list was Maharani Gayatri Devi, the Rajmata of Jaipur, who of course was royalty.
From her pictures we can see how chic and glamours she was. She adorns the saree for all official meetings and carries it off with so much grace. The picture with Jackie Kennedy especially caught my eye as she looks just as enchanting as Jackie in the picture wearing a floral saree and pearls. Not only was she a style icon of her times who put the saree on the world map but she was a strong woman who believed in women empowerment. She opened the Gayatri Devi School for Girls, which came to be known as one of the finest schools in India. She also featured in the list of Vogue's 'Ten Most Beautiful Women of the World.
I have put together a random collection of pictures from all across the web on doing a google search on the Rajmata just to give us an idea of her Fashion sense and style.
If any copyright issues please let me know and the images will be removed
---